About Superior Inspection Services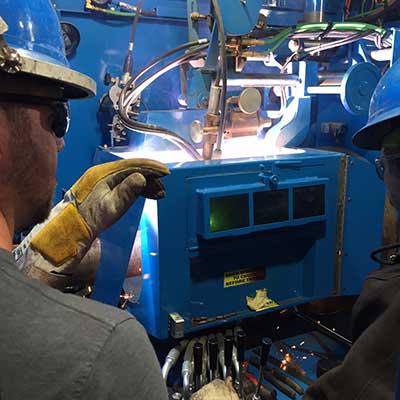 Mission Statement
Superior Inspection Services personnel are committed to providing our customer with the highest quality of inspection and storage services of downhole well construction and completion tubulars and associated accessories by using the latest technology while maintaining our industry's highest health, safety, and environmental standards, thereby being the overall best value.
History
Superior Inspection Services has been providing inspection services for more than 40 years. Originated as Philco Inspection in 1980 and subsequently bought by Workstrings International in 1999 to support their rental tubulars inspection needs. Superior Inspection has evolved into the leader for inspection of oilfield tubulars and equipment around the world.
As a leader in inspection services Superior Inspection continues its growth to meet the ever changing needs of our industry.
Quality
As part of our commitment to quality, Superior Inspection Services employs a full-time quality assurance/quality control manager. To facilitate our quality program, we have created a comprehensive quality system. All services performed for our customers follow strict quality control guidelines and industry standards. To that end, we perform internal audits to ensure these standards are adhered to at all times. In addition, Superior Inspection Services employs a full quality department which includes a Quality Supervisor and Quality Control Inspectors. The QC Inspectors are Level II and Level III and oversee the work in the field on a daily basis. From start to finish, we take care to ensure that all services performed by Superior Inspection Services are of the highest quality.